Be Frugal with Your Food
My frugal food articles cover everything from meal planning to grocery shopping to my favorite frugal foods!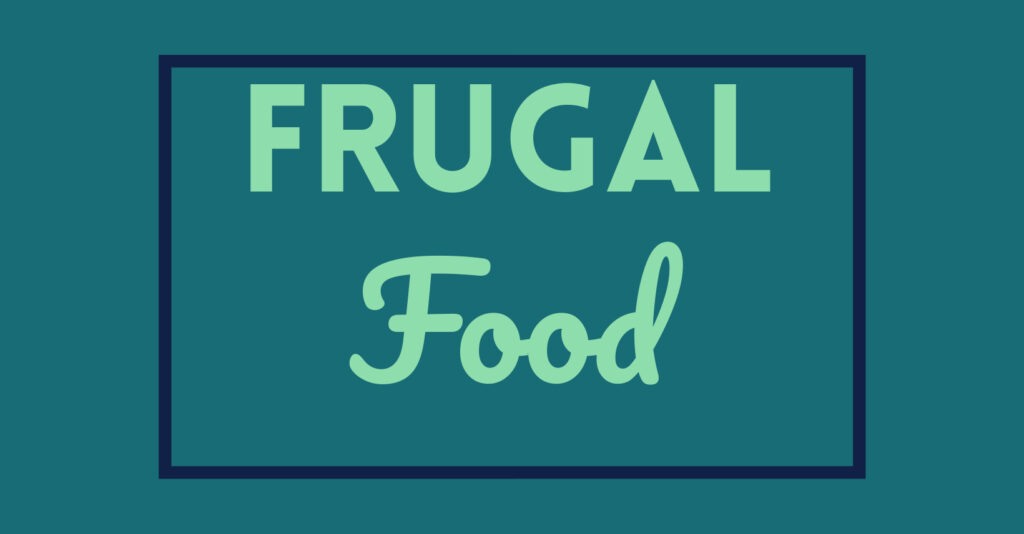 By sowing frugality we reap liberty, a golden harvest. – Agesilaus
Join the $5 Frugal Food Challenge!
Do you want to challenge yourself to be more frugal with food? Join my $5 Food Challenge! I will help put you on a path to spending less at the grocery store with delicious and healthy budget meals. Join the challenge now!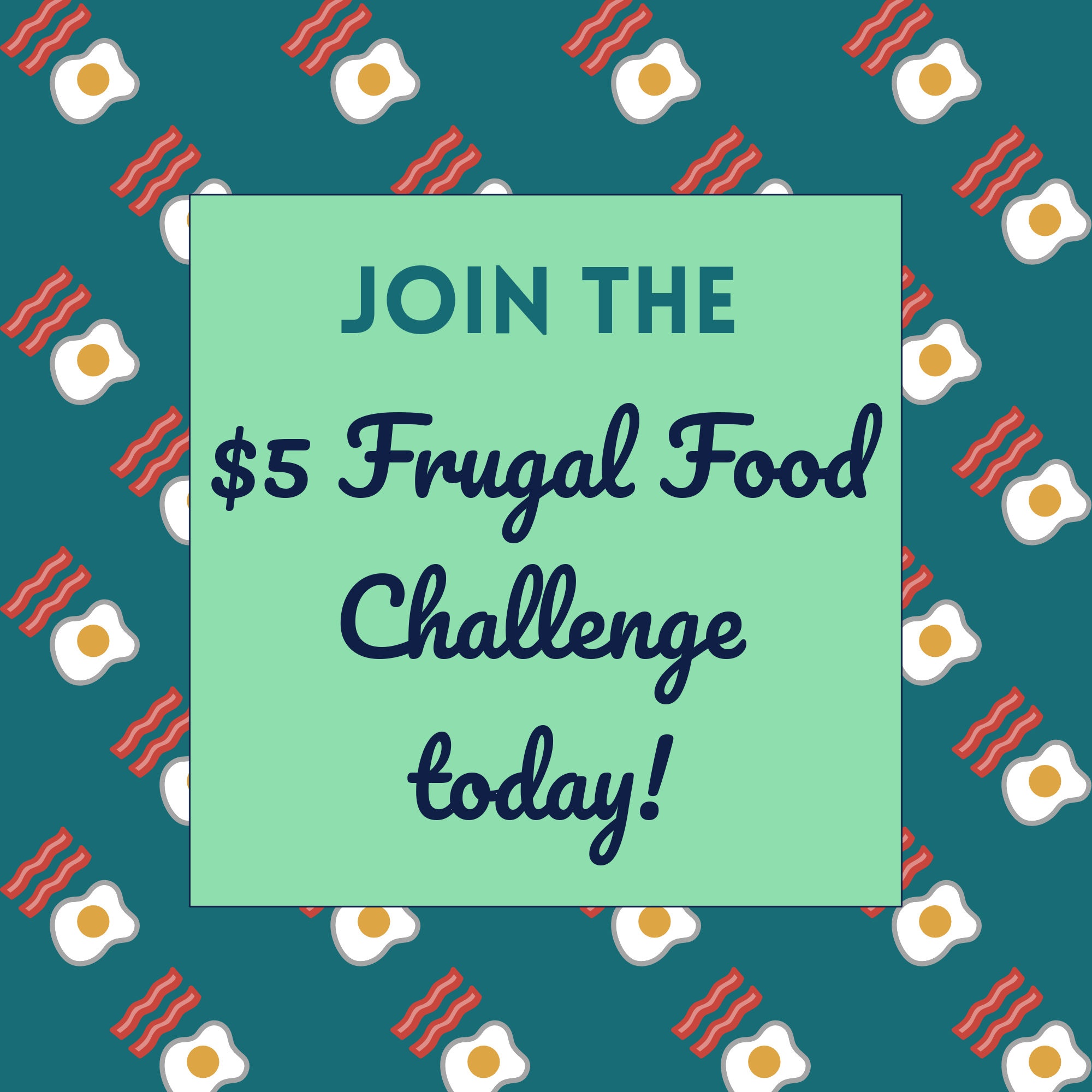 My latest Frugal Food Blog Posts
Use the information in my frugal food blog posts to learn how you can cut your food costs so that you can save more…and live more!
Get Organized with Your Food
Being organized with your food will save you tons of money! To help, I have designed essential Food Planning Printables that will keep you on track to meet your overall budget and goals.
My affordable packet of printables includes 3 templates: A Weekly Meal Plan Calendar, a Grocery List and blank Recipe Cards for your favorite frugal foods.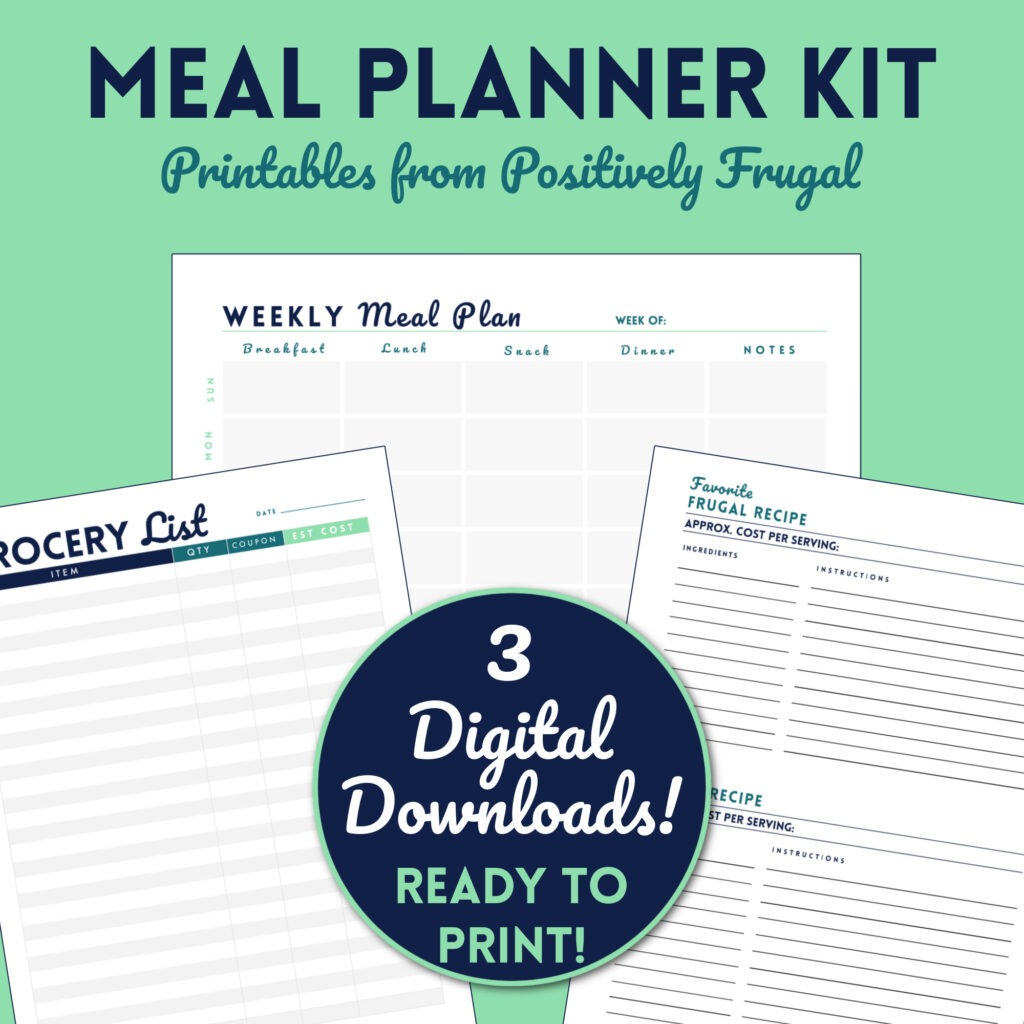 Start Budgeting Your Food
Getting into the habit of budgeting will help ensure you stay within your food spending limits and enjoy a more frugal lifestyle.
You can find all of my budget printables on my Shop Page. To get started right now, you subscribe to Positively Frugal and get a FREE budget template!

Frugal Cookbooks
I share heaps of ideas and recipes for low-budget cooking, but cookbooks are a fabulous resource, too!
Pin It!