Some of the links on this site are Affiliate Links and if you use them to make a purchase, we may earn a commission. For more information, read our Disclosure Policy.
Learning how to travel for free is one of the best frugal hacks for discovering the world. Stop wondering, How can I travel for free? – and use my tips for the best free vacations!
How To Travel for Free
There are a multitude of ways for how to get free trips – from travel hacking to picking the right career.
I am frugal by nature – but have always loved discovering new places – so seeking out free and inexpensive ways to travel has been a lifelong objective.
In fact, quite a few years ago, I set a big financial goal to save enough money so that my husband and I could 'quit our jobs and travel the world'. Determined to reach my money goal, I began to change my relationship with money. The more frugal I became – both before the trip and on the road – the longer we could travel. We set off in 2014 and are still traveling today as digital nomads.
As full-time travelers, we have figured out a few of the best ways to travel on a budget. To help other travelers learn how to travel anywhere for free, I'm sharing my personal tips and advice – from cheap ways to travel in the US to how to vacation for free abroad.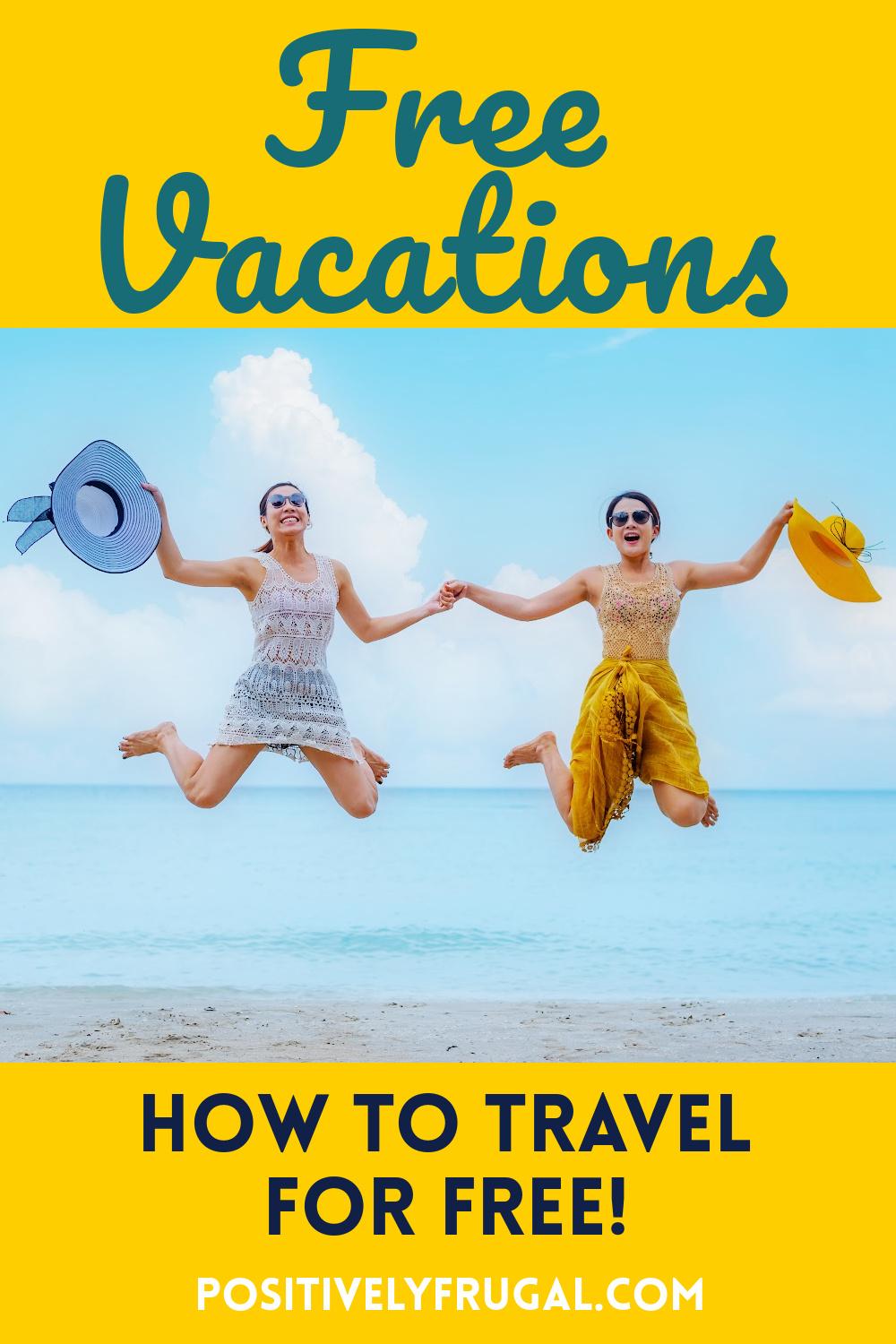 Are Free Vacations Really Free?
I'm going to be upfront about this – there are very few completely free vacations.
As a frugal aficionado and full-time traveler, I know that it is possible to see the world for free – as in, spending no money. However, I am also a firm believer that everything comes at a cost. Time is valuable. Choice is valuable. Relaxation is valuable.
Some free ways to travel the world dip into your bank of time, choice and relaxation.
Therefore, in addition to highlighting some of the best ways to travel the world for free, I'm also sharing my best advice for how to get part of a trip for free and ways to travel for cheap.
Best Way to Travel for Free: Avoid Scams
Before we get started with my tips for the best ways to travel for free, I want to share a word of caution. Some of the ways for how to get free travel are scams – and it is wise to steer clear of the 'too good to be true' offers. Free trip prizes and pay-up-front travel clubs that arrive in your mailbox or email inbox are two of the biggest offenders.
Stay away from the gimmicky promotions and false promises and, instead, stick to the honest ways to travel the world cheap or free.
15 Ways to Travel Free (or Cheap)
In my eternal search for free world travel, I have discovered some of the very best ways to travel cheap or cost-free around the world.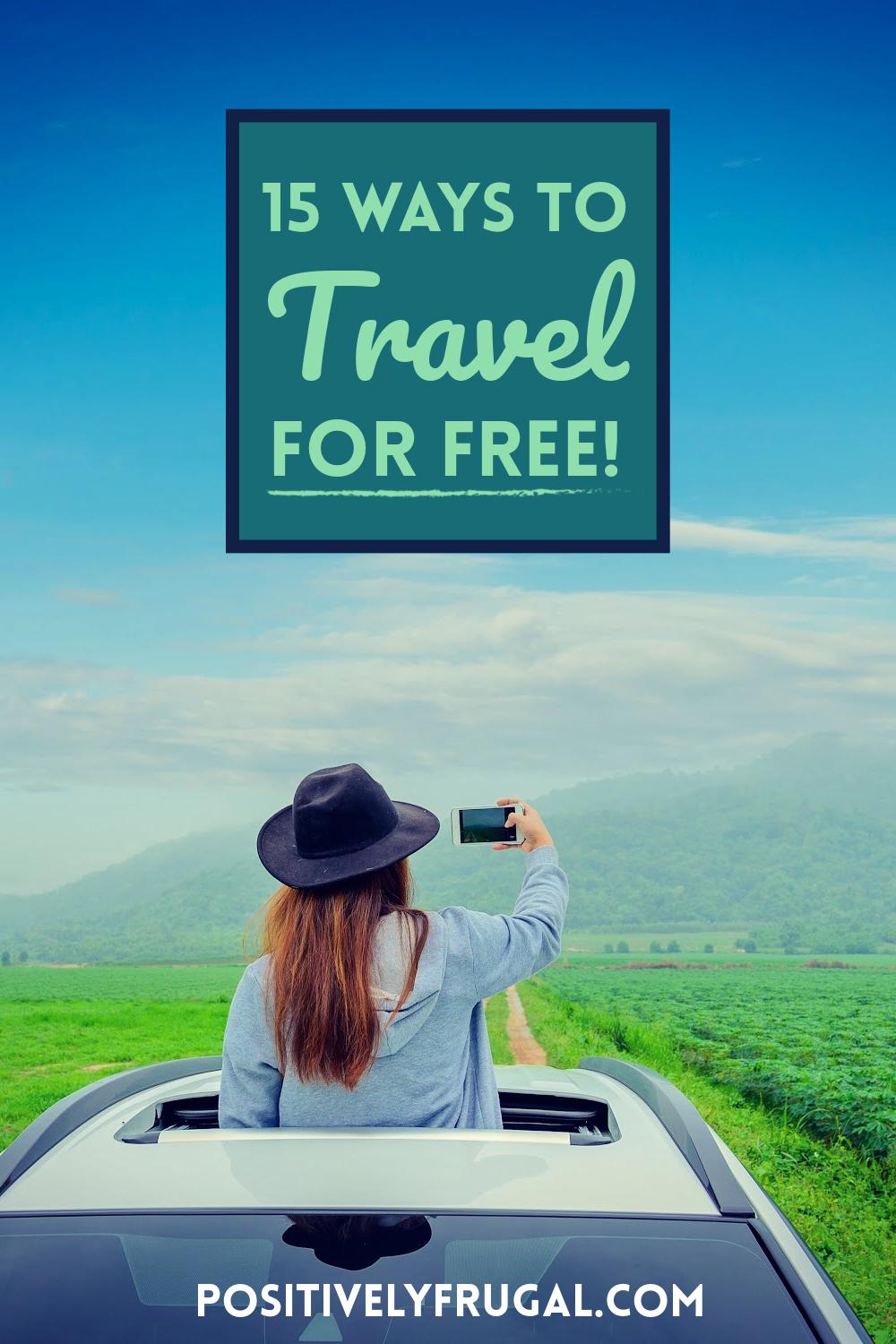 #1 Take a Work Trip and Get a Free Vacation
Work trips are one of the cheapest ways to travel in the US and abroad – especially if you extend the trip to include a weekend or take few vacation days on your own.
Many companies send their employees on trips – whether for meetings, conferences or events – so it is important to let your boss or HR rep know in advance that you would like to be considered for travel opportunities.
If you get selected for a work trip and are looking for cheaper ways to travel, it is essential to make the most of your time away from the office! Use your free time in the evenings or early mornings to explore the city – or find out if the work function you are attending offers any free sightseeing outings.
Employees can also negotiate tacking on a few vacation days to the end of the work trip – or extending it over the weekend. Rather than taking a flight home on Friday, stay until Sunday (the company might actually thank you, as the plane ticket might be cheaper).
While you will be on the hook for the hotel room and any food and activities you do during the extra time off, the flight and ride back to the airport should paid for by the company.
Pro Tip: A work trip doesn't necessarily mean you have to go alone! Your significant other may be able to tag along – making it an almost free vacation for both of you!
#2 Travel for Free with Credit Card Points for Airfare and Hotels
Want to know how to get a free vacation? Use points! Seriously, one of the best tips for how to travel the world for free is to use loyalty program and credit card point travel hacks.
The points you earn for spending money on everyday items earn free trips – totally free trips.
To earn the most points that can be turned into free travel trips, it is best to take advantage of credit card sign-up bonuses. The biggest bonus points are doled out when you meet a certain spending limit within a short timeframe.
As a frugal person who spends little money, some of these limits might be tough to reach. Therefore, apply for the card when you know big expenses are coming up. Furthermore, use the credit card for absolutely every single purchase that you can – like groceries, utilities or even rent (as long as there are not additional fees) – to meet the limit and earn the extra points.
To get a completely free trip – including airfare, hotel and attractions – you may need to sign up for more than one card. Just be sure to cash in on the bonuses and always pay the balance in full each month. Racking up credit card debt and paying interest is not a good way to get a free vacation!
The card that I use is the Chase Sapphire Preferred. Although it does have an annual fee, the amount of points I earn for travel far outweigh the yearly cost.
Pro Tip: Looking for other hacks and ways to travel on a budget? Read the book, How To Travel the World on $50 a Day.
#3 Become a Pet Sitter to Travel the World Free
One of my favorite ways to travel cheap is to pet sit for homeowners who are on their own vacation. I'm actually petsitting right now – with a cute dog on my lap and beautiful view from the window – in the United Kingdom.
My husband and I have been pet and housesitters in world famous (and notoriously expensive) cities – such as New York, London, Paris, Singapore, Tokyo and Sydney. We have also looked after pets on pristine beaches and quaint villages.
We started petsitting at the end of our maiden Around the World trip in 2015. We were hooked on traveling for cheap and wanted to learn how to travel for free around the world. Fellow travelers turned us onto pet sitting and we haven't turned back!
We use Trusted Housesitters to find petsitting opportunities, which is a platform to connect pet owners and pet sitters – and is set up as a free exchange. (We get a free place to stay, they get a free pet sitter in their home). However, there is a small membership fee to join.
Pro Tip: Before signing up, read about the pros and cons of International Petsitting for a cheap vacation.
#4 Go on a Primitive Camping Adventure
One of the best cheap ways to travel in the USA is to go camping. Campsites are typically cheap (at least much cheaper than a hotel!) and most camp activities are cheap and free, as well.
That said, primitive camping – or back country camping – is how to travel for free or almost free.
Primitive camping is remote and adventurous. Most state and national parks allow primitive camping, but rules do apply and sometimes a permit or fee is required. However, without amenities – like a fire ring, picnic table and bathroom – the prices are rock bottom.
Pro Tip: Before heading out on free vacation trips into the wilderness, make sure that you have proper gear. Some camping equipment is pricey, so find used gear (sometimes for free on the FB Marketplace!) or consider renting it from an outdoor store, like REI.
#5 Listen to a Timeshare Sales Pitch
An often-touted way for how to get a free trip is to endure a timeshare sales pitch. While this is, undoubtedly, my least favorite way to travel for free, it can equate to a free vacation or, at the very least, free perks during your trip.
The first step is to find a timeshare where you want to vacation. Most chain hotels and even Disney have timeshare properties. Before going on the trip, sign up for the timeshare presentation – and find out what exactly you can expect in return for sitting through the 2-hour sales pitch. Some places only offer a free meal or entry into an exclusive pool or club.
Furthermore, if you don't want to get tied up in a timeshare, you have to be resolute and ready to say no (probably repeatedly). Timeshare sales reps are often ruthless.
Pro Tip: Generally speaking, timeshares are not a frugal investment. Do your research and don't get caught up in the moment during the presentation and sign something that you will regret later.
#6 Visit Family or Friends
Visiting family or friends – where they provide a free place to stay and maybe even a few free meals – has long one of the best free ways to travel. This is not limited to immediate family or the closest of friends. If you have an aunt, cousin or old friend that lives in a place that you would like to visit, ask if they will host you!
Another one of the ways to save money on travel is to utilize a family member's or close friend's second home. If your brother or good friend has a beachfront property that sits empty half of the year, inquire if you could use it for your trip.
Pro Tip: When taking advantage of someone else's generosity, it is best to be reciprocal with a gift. There are plenty of ways to show your appreciation – even with frugal gifts.
#7 Embark on a Jewish Birthright Trip
Okay, while not all travelers can take advantage of this free international travel, Jewish youth (with at least one Jewish parent or who have converted to Judaism and are between the ages of 18 and 26) can take free 10-day heritage trip to Israel.
Called the Birthright Israel Trip, participants are encouraged to connect with their Jewish identity during the trip. Birthright Israel takes care of all the details – from flights to accommodations to activities.
Pro Tip: Learn more about how to travel free on Birthright trip on the official website.

#8 Find a Free Place to Stay on Host a Sister
A global community of women, Host a Sister is a Facebook Page that connects traveling women with local hosts. The local hosts welcome the travelers to stay in their homes for free.
The cultural exchange is one of the cheapest ways to travel the world – and an excellent way to get a local perspective.
In addition to free accommodations, Host a Sister participants can meet up with fellow travelers while on the road and plan trips together so that you can have a buddy to travel with, too!
Pro Tip: Find out more about this unique free travel community on Facebook.
#9 Stay on a Couch for Free
Couchsurfing is one of the cheap ways to travel to Europe – or anywhere in the world!
Similar to Host a Sister, the Couchsurfers community opens their homes – and offer their couch or extra bed – to fellow travelers as a place to stay for free when traveling.
Couchsurfing is available in 200,000 cities and has more than 12 million members – which makes traveling for free a real possibility!
Pro Tip: Sign up and create a profile for Couchsurfing far in advance of your trip. It may take a few requests to find a Couchsurfer member that is available and meshes with your travel needs and style.
#10 Lead a Group of Students
Calling all teachers! Put your summer vacation to good use and travel abroad for free by leading student groups or taking advantage of fellowships and grants.
EF Tours allows teachers to travel for free with at least 6 students in tow. Teachers can chaperone groups of students to places around the US and destinations around the globe.
There are also tons of teacher dedicated grants and fellowships that aim to help teachers broaden their horizons by sponsoring teachers to travel with no trip costs!
Pro Tip: Free trips for teachers through grants and sponsorships are very competitive – and most have application deadlines in January. If you are a teacher looking for a free vacation, make sure you get the info and apply for the sponsored trips far in advance.
#11 Volunteer Work Trips
Volunteering abroad offers a unique free travel opportunity. Travelers donate their time working on a project and, in return, get free room and board – and sometimes even a free flight (but, honestly, this happens very rarely).
WWOOF – or Worldwide Opportunities on Organic Farms – is one of the top cultural exchange programs that invites travelers to work on farms in exchange for a free place to stay and free meals.
Workaway and Worldpackers are other volunteer cultural immersion programs that require a few hours of work for the benefit of cost-free accommodations and meals.
Travelers can also find free travel opportunities with the Peace Corps and VOS.
Pro Tip: Earning free travel in exchange for volunteer work can be a fabulous way to see the world, but there are some limitations. Always read the fine print and reviews of previous traveler experiences.
#12 Sign Up to be an Au Pair
One of the cheap ways to travel abroad is to sign up to become an Au Pair. A type of cultural exchange, an Au Pair moves in with a host family in a foreign country. The Au Pair is often tasked with household chores and helping to take care of children in the home.
The benefit of the experience is that the Au Pair traveler gets to experience life in another country, learning the language and culture, without having to pay for accommodations (plus, they typically earn money).
Living abroad as an Au Pair comes with a lot of responsibility, but also the possibility of amazing experiences and some freedom to explore on your own.
Pro Tip: There is not a set rule about who pays for what expenses, so it is best to hash that out with the host family before accepting a position so there are no surprises in the end.
#13 Work for an Airline to Get a Free Flights
While this might not score you a completely free vacation, one way to score free trips via plane is to work for an airline.
One of the best benefits of becoming an airline employee is free flights – which are also extended to the employee's significant other and children. Yep, FREE…for you and your family.
Pro Tip: Of course, there are some caveats to get a seat on free flights. First, there needs to be available seat – so employees travel as Stand By Passengers, meaning you won't know until the time of boarding if you have a seat on the plane. Therefore, travelers need to have flexibility – and possibly a little creativity to make it work.
#14 Work as a Travel Agent for Free Travel Opportunities
If you are wondering if travel agents still exist, the answer is yes – and becoming a travel agent is one of the top ways to travel the world for free.
Most travel agent trips are Familiarization Trips – or Fam Trips. These trips are hosted by hotels and luxury resorts as a way to promote their properties. Travel agents, who send their clients to these resorts, are invited to see the property and experience the amenities.
Sometimes, travel agents are even permitted to bring along a friend!
Pro Tip: While it sounds dazzling, the Fam Trips are considered work – and the hotel likely has a schedule of events. Therefore, while it is a free trip, it is not necessarily a free vacation.
#15 Work at a Hotel and Vacation for Cheap
Working for a major hotel brand can lead to one of the cheapest ways to travel the US and abroad.
Most hotel employees enjoy travel perks – such as discounted rooms, low-cost or free meals and other travel benefits. While working for a hotel might not be a way to vacation for free, the discounts certainly help to make a trip cheap!
Pro Tip: Rumor has it that the hotels that offer the best employee rates are Hilton, Marriott and Kimpton.
---
How To Travel the World for Fee and Get Paid
I've covered some of the top ways for how to travel around the world for free – but are there ways to get paid to travel? Absolutely! I'm highlighting a few of the best jobs to travel the world for free.
Above, I did mention specific careers that offer free travel perks, but the jobs below are ones where the employee will actually get paid for traveling the world.
A quick note before jumping into how to travel for free and get paid for it. Sometimes traveling for work can dampen your travel spirit – because it is work and there are requirements, time limits and work distractions. It is best to thoroughly consider the pros and cons before switching careers in the name of free travel!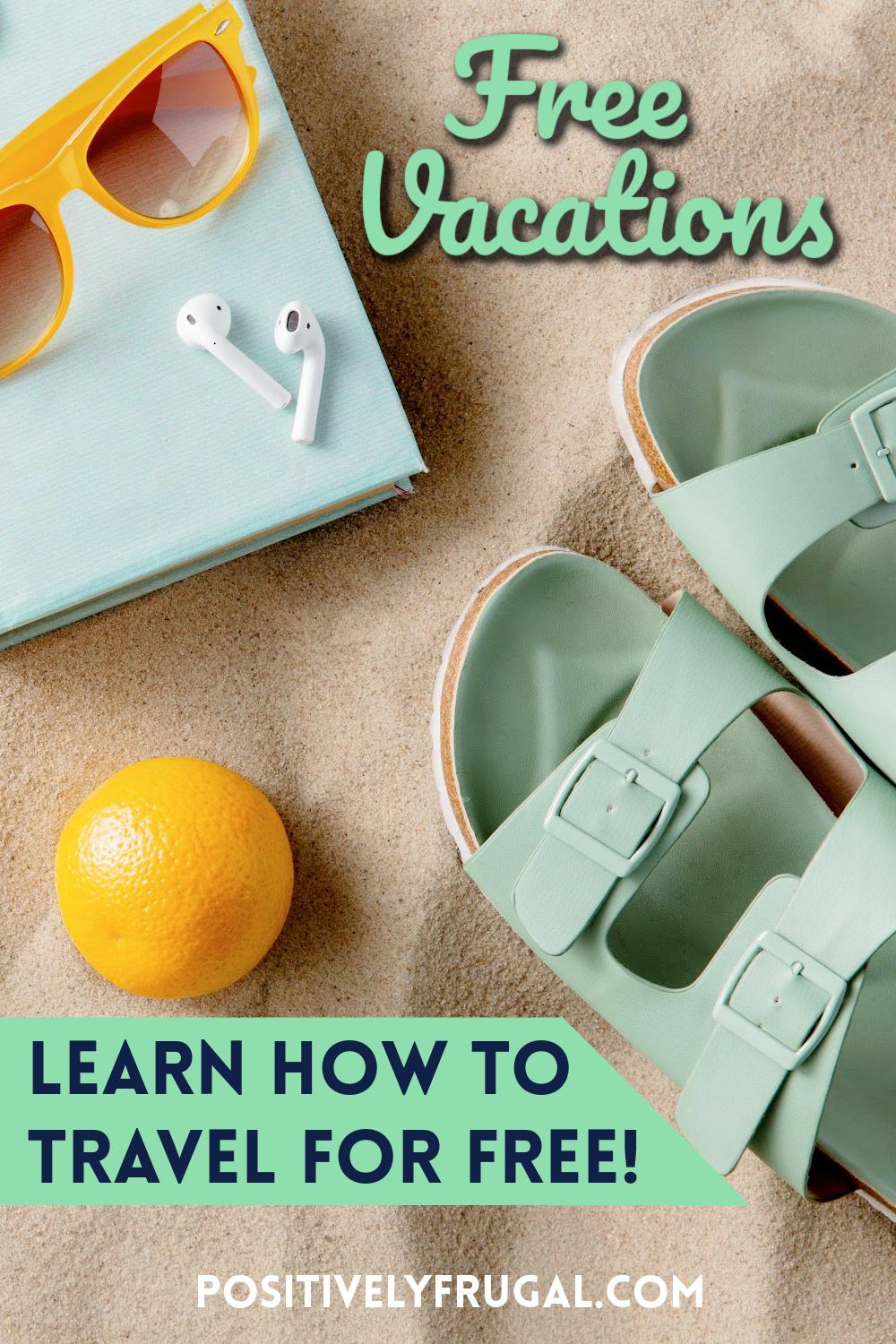 Pilots and Flight Attendants
I already mentioned that airline employees travel or free – and that benefit applies to all airline workers, from the ticket counter employees to mechanics to the corporate office staff.
That said, two airline positions that require you to travel for your job are pilots and flight attendants. If you are seeking how to travel free and get paid, working on a plane as a pilot or flight attendant is a good bet!
Teach English Abroad
Teaching English in a foreign country is a great way to get paid to travel and help others. Teaching responsibilities vary; some teaching stints are just a few months while others are year long obligations. You might teach children in their normal classroom or teach adults in the evening.
Regardless, there are plenty of travel adventures to be had! From immersing yourself in the culture of the place you are teaching to quick (and cheap) weekend getaways to nearby destinations.
Become a Railroad Crew Driver to Travel for Free and Get Paid
Travelers who want to see more of the United States – and get paid to do it – might consider becoming a Railroad Crew Transport Driver.
The driver shuttles the crew to their starting point and then picks up crews at the end point to return them home. While some trips might just be short jaunts, others cover hundreds of miles.
Drive a Long-Haul Truck
Without a doubt, one of the cheapest ways to travel across country is to drive a truck on long-haul routes across the USA.
While it is true that the routes on major highways don't always intersect with attractions, truck drivers can use their free-time for sightseeing.
Relocate Cars and RVs
Another one of the ways for how to travel for free and get paid is to relocate cars and recreational vehicles from Point A to Point B.
Companies, like Driveaway USA, actually pays people to drive – or rather, deliver – cars from point to point. This means, that you can literally take a cross country road trip and get paid to do it!
Likewise, Professional Drivers specializes in relocating cars for families moving to a new state and snowbirds who want to have their own vehicle available when they arrive at their second home.
Other companies – like Imoova – don't pay, but instead offer drivers the opportunity to move cars and RVs for free.
Work as a Courier
Working as a long-distance courier is another one of the fabulous ways to make money and travel. Each job is different – as is the length of the trip – but it can be an excellent way to travel.
Work on a Cruise Ship
Working on a cruise ship is one of the fun and cheap ways to travel the world! There are an incredible number of benefits to crewing a cruise ship – not only do you get paid to travel, but you also have very little living costs while on the boat. Plus, many cruise ships pay for your round trip flights.
Of course, it is not all fun…it is, in fact, work. Furthermore, work shifts can be long and rather than getting days off, most cruise ship workers only get a few hours of free time (so plan to use it wisely when in port!).
Work as a Deckhand on a Boat
If traveling the world for free on a boat has piqued your interest, then you may also want to consider taking on a job as a deckhand or hostess on a small yacht.
Boats are chartered around the world in epically beautiful locations – and those chartered boats most often need crews. Not just a captain, but a cook, a hostess and a cleaner (or sometimes just one person to complete the duties of a cook, a hostess and a cleaner).
Travelers can also become part of a Volunteer Crew to help out on yachts – while catching a ride through tropical paradise to wherever the boat is headed.
Work as a Traveling Nurse for Cheap Ways to Travel USA
One of the unique ways to travel for free is to take on the career of a traveling nurse. Most travel nurses receive competitive wages, insurance, free housing and travel cost reimbursement.
Plus, the gig requires that travel nurses move frequently – often after just 3 months – meaning you will continually travel to new places.
The biggest benefit, however, is that travel nurses work normal 40 hour weeks – leaving plenty of time to explore and adventure!
---
More Tips for the Cheapest Ways to Travel
While enjoying totally free vacations is rare, I have shared some of the best ways to travel for cheap or free around the world.
You can also double down with saving money on travel by using my Top Tips for Frugal Vacations.
Ways to Save Money to Travel
Whether you use travel hacks for free travel or take on a job that includes travel as a perk, there is almost always some cost involved in taking a trip. As such, it is imperative to find ways to save for travel.
Personally, I think the best ways to save money for travel is with a Sinking Fund. With a Travel Sinking Fund, you are dedicated to saving for a very specific purpose.
That said, I also share creative ways to save money for travel in my tips for How To Save Money.
As you begin to save up for your trip, tracking your savings will help you visually see your progress toward your trip goal! My Vacation Savings Trackers are perfect to track your trip savings.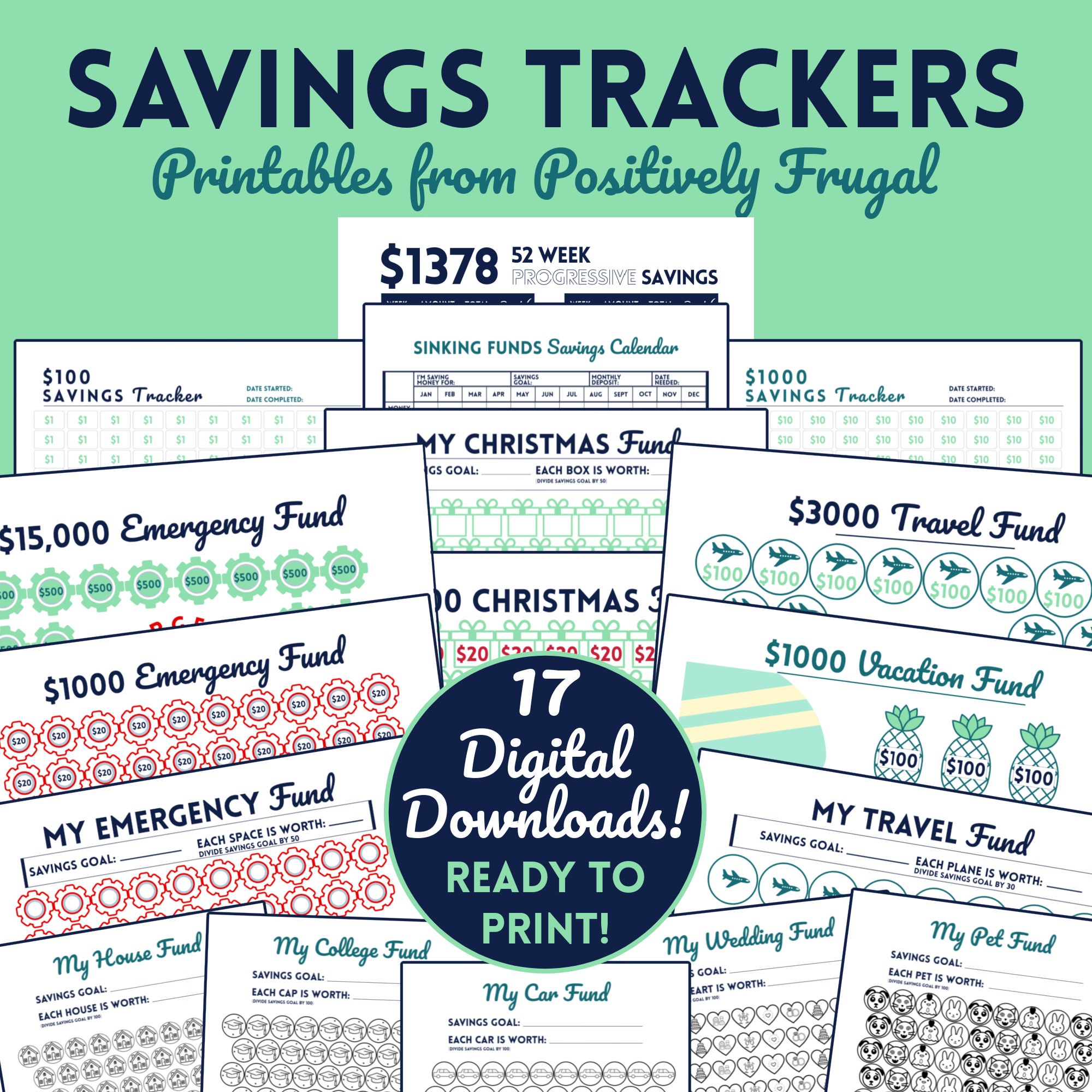 Interested in more of my Life and Entertainment Tips? I round them all up on the Frugal Lifestyle blog page!